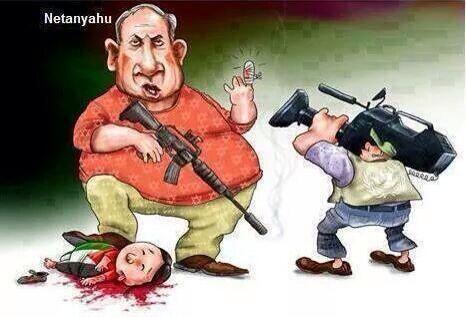 The Israeli regime is resorting to false pretexts to launch fresh aggression against the Palestinian people, a political analyst tells Press TV.
"This is a Zionist campaign to escalate the suppression of the Palestinian people and they are using every device they can to provoke a response to provide a further justification for a new and more drastic repression and invasion," said Ralph Schoenman, author of Hidden History of Zionism from Berkeley, in a Friday interview.
"You have to keep in mind that the fundamental character of the Zionist invasion and occupation of Palestine was the massacre of its people and the destruction of 475 towns and villages which were razed to the ground and reduced to rubble," he noted.
He pointed to the recent kidnapping and killing of three Israeli teenagers by unknown elements that triggered Israel's new aggressions across the occupied territories and said, "Every bit of the Israeli representation of this event is a lie."
The analyst noted that after the three boys were kidnapped, the Israeli police were informed through a phone call on June 12 that the teenagers were dead, but Tel Aviv pretended that the boys were still alive to provide the rationale for the new wave of aggression and invasion.
The Israeli regime stepped up raids on Palestinians as part of a search operation for three Israeli settlers it claimed had disappeared on June 12.
The settlers' bodies were discovered in a field near the village of Hilhul, north of the city of al-Khalil, in the occupied West Bank on June 30. The Tel Aviv regime attacked the besieged Gaza Strip and areas in the West Bank hours after the bodies were found.
Israel claims Palestinian resistance movement Hamas is responsible for the deaths, but Hamas rejects the allegation.
In what is believed to be a revenge attack for the three settlers, a 17-year-oil Palestinian teenager, Mohamed Abu Khdeir, was killed by Israeli settlers earlier this week.
Israeli forces also shot dead a Palestinian teenager during a raid on the Jenin refugee camp in northern West Bank on July 1.
http://www.presstv.ir/detail/2014/07/05/369981/new-israel-aggression-based-on-lie/