Palestine - Israeli Conflict

2012
By American Freelance Journalist - Alison Weir

A YouTube view is presented below for those who may not be able to access the video natively above:
Check out this link for more lectures, interviews and works by Sheikh Imran Hosein on this site.
Read more: Public Dialogue - Responding to Oppression in the Holy Land - Sheikh Imran Hosein

Two videos makes understanding what is going on very clear:


1. A Graphic presentation for what has been happening in Gaza during each of the Israeli invasions...
Read more: Understanding What Is Happening In Gaza - A Simplified View!
Date and Time:5 August 2014 - 13:21 -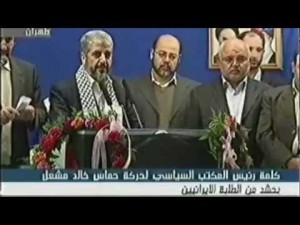 The Palestinian resistance movement Hamas has thanked Iran for hosting an international meeting on the situation in Gaza, which has been witnessing fatal Israeli raids over the past month.
Mushir al-Masri, a Hamas spokesman, welcomed the emergency meeting of the Non-Aligned Movement (NAM) Ministerial Committee on Palestine hosted in the Iranian capital, Tehran, on Monday.
He also praised Iran's efforts to help end the Israeli attacks on Gaza, IRNA reported.
Read more: Hamas thanks Iran for hosting Palestine meeting and supporting Resistance!